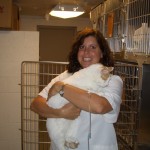 Dr Courtney Jones Manetti graduated from the University of Pennsylvania School of Veterinary Medicine in 1999. She is the daughter of the late Wm Southard Jones VMD, founder of Red Lion Veterinary Hospital, and the not too much older sister of Luke Jones VMD. While born in Virginia, Dr Manetti spent the majority of her youth growing up in Delaware. She attended Wm Penn High School and the University of Delaware. She is married to her high school sweetheart , Vinnie, and they have two adult children, Vinnie and Maggie. They round out their family with several cats, dogs, and a tortoise. Dr Manetti has a special interest in oncology and internal medicine.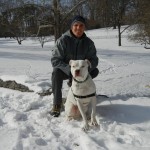 Unlike his older sister Courtney, Luke did not always know he wanted to be a veterinarian. After graduating from Archmere Academy, he completed 4 years of mechanical engineering at Virginia Tech. However, as he completed a co-op position in engineering, he realized his heart was in veterinary medicine, not engineering. He changed his major to Biology and was on his way to becoming a veterinarian. He graduated from the Univeristy of Pennsylvania veterinary school in 2005. He completed an internship in San Diego in 2006 and continued his career in San Diego until 2008 when he returned home to Red Lion.  Dr. Luke has pursued his interest in orthopedics and performs numerous orthopedic procedures on a regular basis.  Luke and his wife, Lauren, are native Delawareans who enjoy all manner of outdoor activities from hiking to surfing and everything in between.  Now much of their time is consumed with their two children, dog and cats.
Dr. Amanda Pedrick DVM, CCRT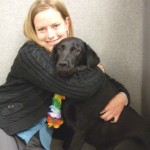 Dr. Amanda (Hummel) Pedrick is originally from Carroll County, Maryland. She attended Delaware Valley College in Doylestown, Pennsylvania where she obtained a Bachelor of Science degree in Biology in 2005. In 2009 she graduated from Michigan State University College of Veterinary Medicine and moved to California for a yearlong internship at the Veterinary Medical and Surgical Group in Ventura.  After which time, she returned to the east coast to be closer to her family and in 2011 joined the team at Red Lion.  Dr. Pedrick became a Certified Canine Rehabilitation Therapist in 2014 with an interest in post-operative and geriatric rehabilitation.  Dr. Pedrick recently served as New Castle County Representative for the Delaware Veterinary Medical Association.  Outside of Red Lion, she enjoys spending time with her family, including her husband, daughter, three dogs, and two cats.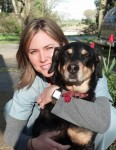 Andrea Halko lives in Chadds Ford with her 5 year old son, a German shepherd, 4 cats, many Friesian horses, many, many, many chickens, and (just one) hampster.
She has had a deep love and caring for all animals her whole life.
Southard Jones was her veterinarian growing up and she began working for him in May of 1998 as a veterinary technician.
She is a graduate of the University of Delaware, then went on to complete a master's at Drexel University, then recieve her veterinary degree from the University of Pennsylvania.
After graduation, Andrea worked at a different Veterinary Hospital for the first year before returning back to her veterinary family at Red Lion.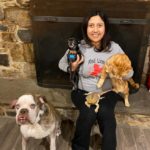 Dr. Smita Namjoshi was born and raised in Pennsylvania where her parents settled after emigrating from Mumbai, India. She wanted to be a veterinarian as a child but changed her plan in high school when she fell in love with stage acting. After attending George Washington University in D.C. she rediscovered her love for biology and animal care and went on to pursue a Masters degree before attending University of Pennsylvania for veterinary school. After graduating she got a job in Delaware, moved to the area, and eventually found a home at Red Lion Veterinary Hospital. In her free time she enjoys reading, traveling, and exploring new restaurants in the area. She currently lives in Pennsylvania with her husband, daughter and family of rescue animals.
Dr. Joseph Gravenor was born and raised in Delaware and graduated from Middletown High School. It was always his dream to work with animals as a career, so he started taking animal production classes in high school. He went on to attend the University of Delaware where he graduated with a major in Pre-veterinary Medicine and Animal Biosciences and a minor in biology. During his junior and senior year of undergrad at UD, Dr. Gravenor began working as a technician at Red Lion Veterinary Hospital. He then attended Virginia-Maryland College of Veterinary Medicine (part of Virginia Tech), graduating in 2018. After 2 years in the field at another hospital, Dr. Gravenor returned to Red Lion as a veterinarian. In his free time, he enjoys outdoor activities (such as playing flag football in the county leagues), visiting craft breweries, and spending time at home with his wife, two dogs, and cat.
.
Originally from New Jersey, Dr. Kate Byrne completed her undergraduate degree from Case Western Reserve University in Ohio, then earned her veterinary degree from the University of Minnesota College of Veterinary Medicine in 2009.  Following graduation, she completed a year-long rotating small animal internship in Southern California, then practiced small animal medicine in Ventura, CA.  Dr. Byrne returned to the east coast in 2018 to practice in New Jersey before joining the Red Lion Veterinary Hospital team in 2021.  In her spare time enjoys swimming, going down the shore, travelling and spending time with friends and family.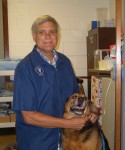 Doctor Wm. Southard Jones was a Delaware native who grew up in Newark surrounded by his father's collection of exotic animals including buffalo, a monkey, a bear and a coatimundi among others.  He attended the University of Delaware, Virginia Tech for animal reproduction master's program, and the University of Pennsylvania for his veterinary degree. He founded Red Lion Veterinary Hospital in 1978 intending to split his time between pets and the cows and horses in the area; as the farms disappeared, the large animal work took a back-seat to the increasing numbers of dogs and cats. At the same time, he assisted his wife in raising five children, two of whom are currently running the hospital, Dr. Courtney Manetti and Dr. Luke Jones. The others are: Southard, Adam, and Katie. His wife Pat still does the purchasing for the hospital.  Dr. Jones proudly served the Bear and New Castle area for over 35 years before his passing in 2013.  He left behind a wonderful legacy in his children that continue to follow his mission of providing the best care possible while running a welcoming, family oriented hospital.  In addition to his wife and children, he is survived by eight grandchildren.